OUR BESTSELLERS
Shop the flavours our customers love. We have plenty of choice
Buy all products
Taste
Challenge your taste buds and choose your flavour! Kever is for any occasion.
PERFECT SERVE
Drink it pure, in a cocktail, mocktail or as a sidekick with your favorite beer.

CONTAINS
Distilled traditionally with our own made malt wine, grain alcohol and tincture distillates.

RECYCLE
Our distinctive cans don't only look great but are also 90% recyclable.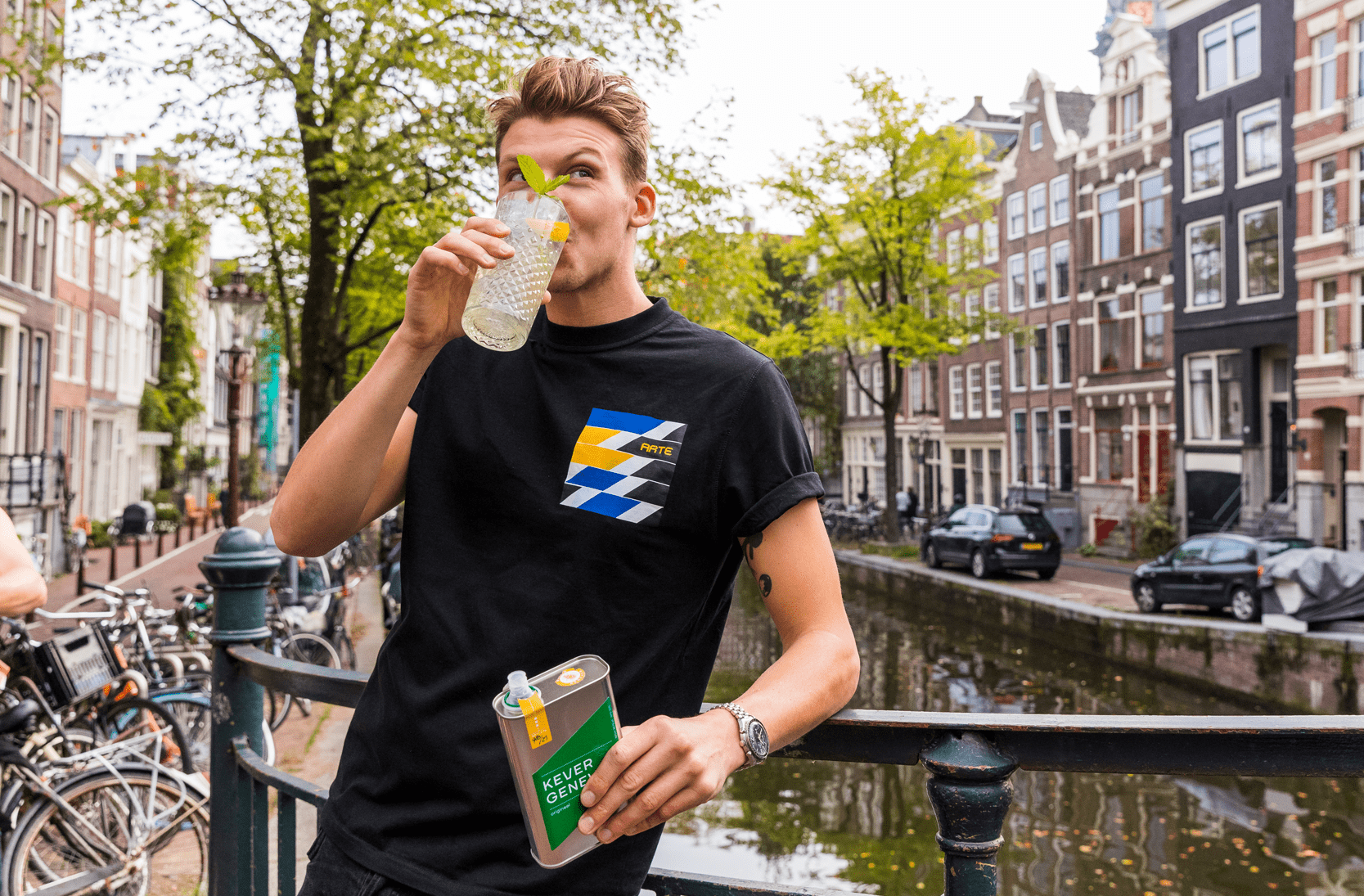 Choose your Kever Genever
Each flavour is beautifully packed in distinctive tin cans. The green-labelled Kever Genever origineel is the contemporary version of an old style genever. Traditional spirit made for the taste of today. Our Kever Kopstoot genever is fruity, refreshing and the BFF of your beer. Drink it with a Weizen or I.P.A. and you are hooked. Kever 0% is the first genever inspired 0% spirit. A tasty alternative to drink with ginger ale or to use it in your mocktail.
Bring the Amsterdam spirit to the world
Sharing is caring, so we don't want to keep it as a local secret. Our ambition is to bring Kever Genever to the world! As we speak Kever is already conquering several countries in the world.
And busy as we are, we also created new flavours! Try our new canned cocktails, made for any occasion. With names like Holy Negroni, Henkie Panky, and Pinky Promise they sound great, look great and taste even better!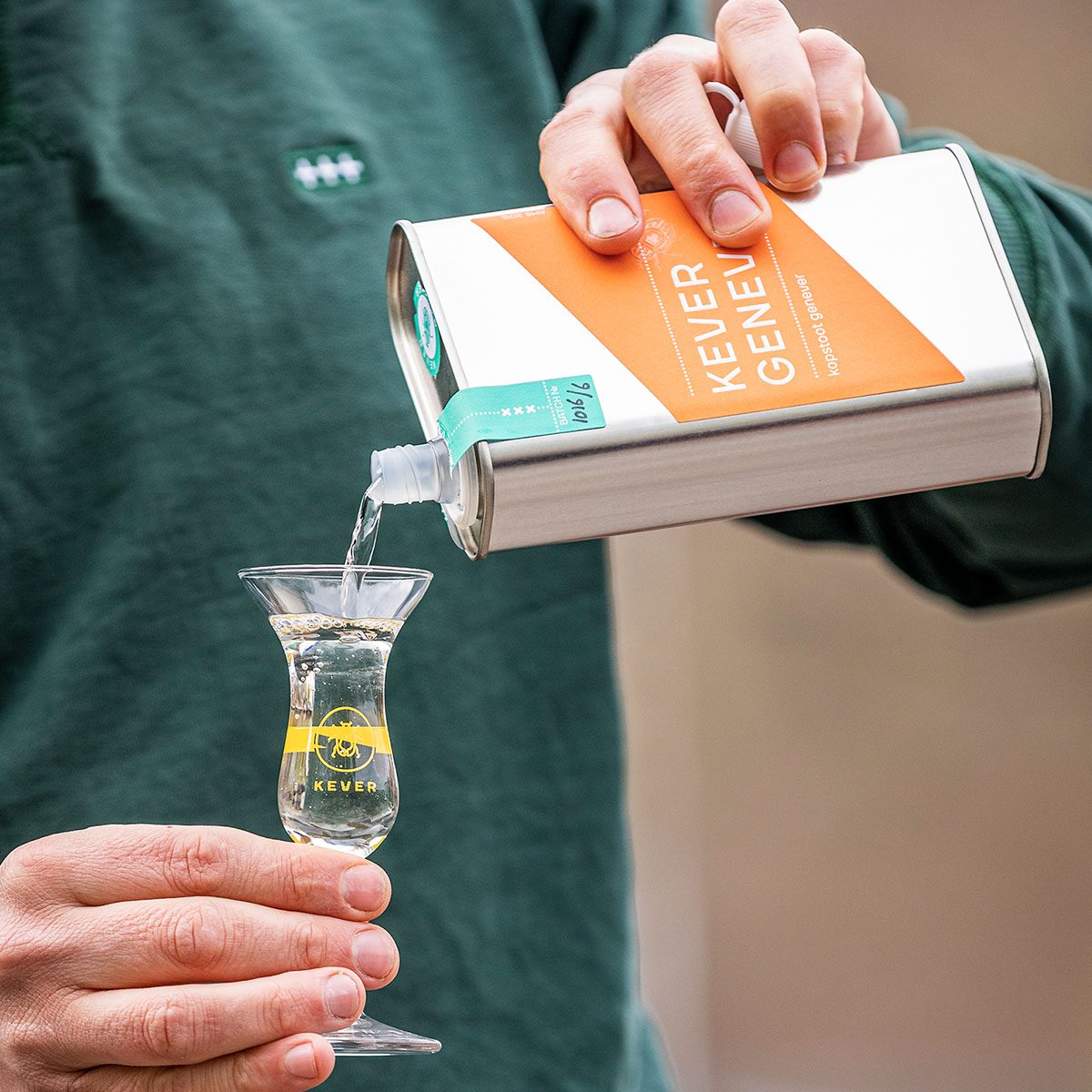 The Kever Experience
What we mean by the Kever Experience? Discover it yourself: choose a flavour, challenge your taste buds, and share the fun with your friends! There's a Kever Experience for any occasion.
Triggered to know more about Kever? Check out our videos!
For any occasion the perfect serve
Enjoy your Kever Genever in multiple ways: in a cocktail, mocktail or as a sidekick with your beer. The subtle maltiness and versatility makes it a perfect drink for any occasion. Don't feel like drinking alcohol or have to drive? Try Kever 0% genever and build your own mocktail!
FOR ANY OCCASION THE PERFECT SERVE
Kever Genever is the perfect drink for any occasion. Feel like having a cocktail to enjoy with your friends? Discover the versatility of Kever Genever in any of our products. Easy to make or ready to drink, we got you covered. Don't feel like drinking alcohol or have to drive? Try Kever 0% for the perfect mocktail.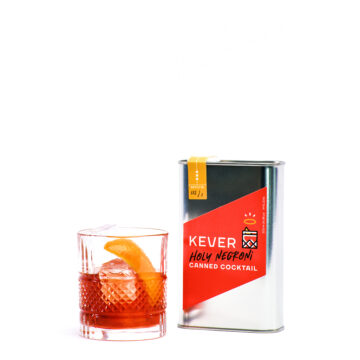 Holy Negroni
Swizzle the ice cold can
Pour into a tumbler with ice
Stir for 30′ & garnish with orange peel

John Lemon
Shake the ice cold can
Pour into chilled coupe
Garnish with a zest of lemon

Henkie Panky
Swizzle the ice cold can
Pour into a chilled coupe
Garnish with orange zest

Pinky Promise
Chill the ice cold can
Shake and pour in a chilled coupe
garnish with a wedge of lime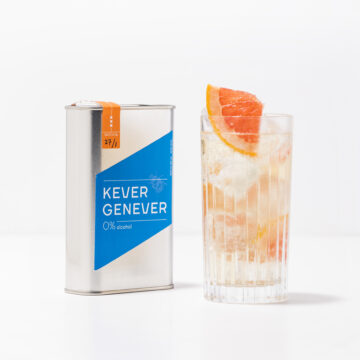 Amsterdam Virgin
Pour 50ml Kever 0% into glass
Top off with Ginger ale
Garnish with slice of grapefruit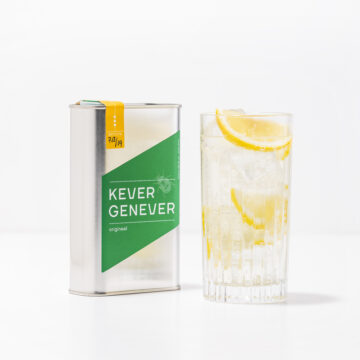 John Collins
Pour Kever Origineel into glass
Add sugar syrup & fresh lemon juice
Top off with soda and garnish with lemons

Kopstootje
Grab a can of Kever kopstoot
Fill tulip glass with Kever
Sip back to back with beer of choice
PSSSTT, WANT DISCOUNTS, NEWS & INSPIRATION?
Sign up and Join 3.000 subscribers for frequent offers from Kever headquarters